Shopping Cart
Your Cart is Empty
There was an error with PayPal
Click here to try again
Thank you for your business!
You should be receiving an order confirmation from Paypal shortly.
Exit Shopping Cart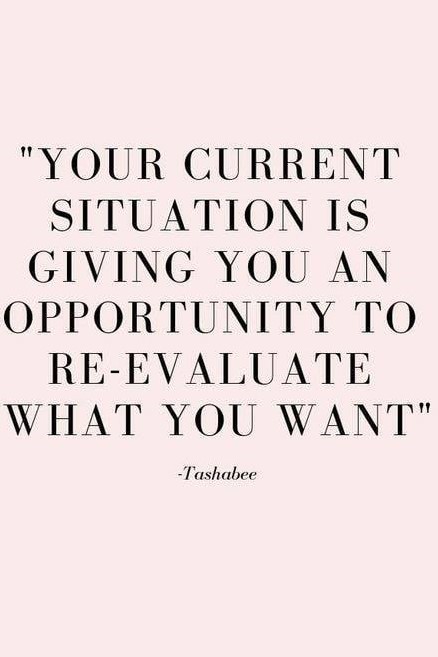 I started painting over 25 years ago out of necessity. I became an unwed mother at the age of 19. By the time my son was 5, we needed "new" hand me down furniture. I wanted new, but that was not in the budget. Furniture became one of the first ways I learned to reinvent my circumstances. While I worked, earned a degree, and climbed the corporate ladder in the field of Human Resources, I also explored my creative side and tried to make my life a little nicer, with nicer looking things in our home. Eventually, other people started asking me to help them. I kept climbing the corporate ladder, while also taking furniture and cabinetry classes all over the country. Eventually, we could afford "new" nice things, but they were never as satisfying as the catharsis of transforming the bad into the beautiful.
In October of 2016, the company I worked for, sold to a larger bank. I had the opportunity to take a severance package and leave or stay in a different role. While noodling through those choices and the consequences of them, I had to design the layoff notices and severance packages for many people. Knowing I was possibly ruining several families' ability to pay their bills, it was my job to send out WARN notices in August, for terminations effective 2 months before Christmas. I was forcing horrible changes on many people. I could focus on the loss, or I could help people focus on what "could" be next. I helped several re-write resumes. I role-played interviews with them. I networked and shared career opportunities outside the organization. In the end, we had much fewer layoffs than originally planned for. Most importantly, several people discovered the impending layoff was the impetus they needed to finally make the changes they had been thinking about, sometimes for years. Many of us discovered having our security ruined was the BEST thing that ever happened to us.
The secret? Don't allow yourself to be a victim for long. Create a plan. Plans can come from hopes and dreams. Hope may not be a strategy for success, but optimism is surely a characteristic of all successful people. Be energized. DO SOMETHING.
Here we are, March 2020, amidst a worldwide pandemic. Companies closing their doors, as ordered by our government. Families ordered to shelter in place. Layoffs for many, and working from home (for now) for others. Health care workers being asked to do the impossible; heal the sick without the tools they need. Only public servants feeling confident they have a forever paycheck. Small business owners after week 2, questioning how they will survive this. More than half won't be in business in a year, especially in the retail, beauty, and artistic industries. Creativity and communication will be the only 2 ways they survive and flourish in time.
NOW COULD BE YOUR TIME…to live a life you only fantasized about before. You honestly have nothing to lose, and you definitely have the time to strategize. Turn off the TV. Stop watching movies. Stop listening to the news all day. For goodness sake, refuse to participate in people's endless complaints about politicians, the stock market, etc. Spend your time on fruitful pursuits… Network with friends, experts in the field you want to break into, other successful business owners. You know smart people who would love to give advice. Don't tell yourself all the reasons it won't work. Tell yourself all the reasons this is YOUR TIME. Be a leader. There is nothing that can stop you, if you are willing to truly work for it. Lastly, ask for help. So many people will help you. Money is easy. If you need a bill paid, or free babysitting, or rent assistance, put that out there. There is nothing people like better than to help. I believe in people overcoming adversity. You can do this! I would love to hear from you: your dreams, your plans, your worries. I wish you health and prosperity, in this new, post-pandemic world we are going to forge!
Sincerely,
Patricia Folts
Owner and Artist, at
Adornment
1920's FARMHOUSE BATHROOM RENOVATION: custom can happen, even on a budget
2020 has been a hard year on many. So many varied concerns, depending on who you speak to. But what has been almost universal, is a focus on home renovation. Pretty much everyone is home more now, and therefore seeing their home through different eyes. Spare bedrooms are becoming home offices. Two living spaces? One is now an office/classroom. Actual cooking, sometimes 3 meals per day plus snacks, is now commonplace. For those in the home transformation industry, like moi, we have become every homeowner's best friend.
A year ago, we purchased a 1920's farmhouse in the suburb of Hamburg, NY. Tony thought the house was "perfect". Really, the house felt like home, but was far from perfect! In future posts, we will be showing before and after photos from many of the rooms.
I live with a wonderful man, former military, former law enforcement. He values order, cleanliness and quiet. While we awaited the construction to start on this project, our sunroom (his office) was loaded with fixtures. It looked like a badly organized hardware store. He was a patient with me, like you would not believe. He has "patiently" lived in chaos as we have updated 1 bathroom, a kitchen, a dining room, a side entrance, a back entrance, painted every room in the house, added new flooring on the first floor, some exterior features and landscaping, and now the 2nd upstairs bathroom. This second bathroom was hideous. I call it, the "ugliest bathroom in the world. See for yourself…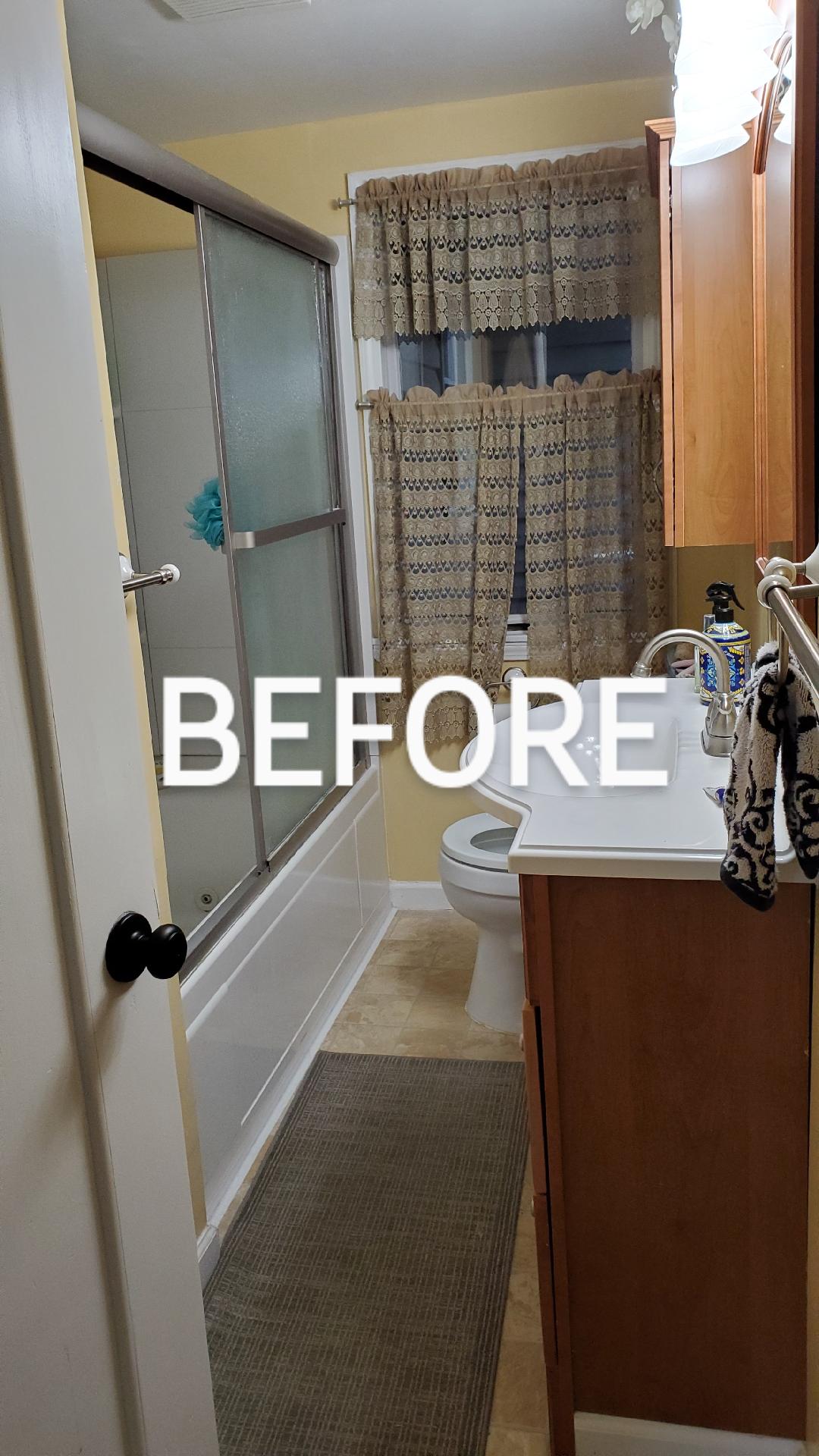 We started the 2nd bathroom planning process in many, many months ago, and got several quotes. Originally, the plan was to push the bathroom into an adjoining bedroom and make it a grand space, with a large, multi-jet shower, a separate soaking tub, 2 vanities, tall storage, etc. We received 1 quote for over 45K to do this. Several others came in between 10k and 25k. But all of them warned that old houses don't have a lot of room to work with in the floors for running new plumbing, especially tub and shower drains, without also tearing up walls below. Well since we started renovating on the first floor and that was substantially finished, we were not going to tear it up again. Additionally, we just KNEW that once we started ripping up walls and floors, we were DEFINITELY going to find an expensive problem, as THAT was guaranteed in an older home.
So we made the decision (aka I needed to get out of dreamy design mode and get real) to gut the current space and refinish it, with the same footprint but everything new. It was going to be the nicest 5 x 9 bathroom anyone has seen in awhile, at least that was the plan! We eventually settled on a contractor to do this work, and I started the process of selecting the finishes. It was important to me to stay true to my business core values: shop small where I can, support local businesses where I can, find old treasures to re-purpose, and lastly, try to create a space that everyone has not seen before. Seriously, WHY does everyone want to have the same finishes as everyone else?? In this post, I will be sharing with you where I found everything that went into the bathroom so if you are like me, and you love being different, you will have a treasure trove of options available to you as well..
When re-creating a room. I believe you need to decide first off, what your "jumping off point" will be, to quote one of my hands down favorite designers, Candice Olsen. For me, it was going to be the wallpaper in the room. When I need wallpaper, fabric, or window treatments that no one has really seen before, I shop at Buffalo Paint and Wallpaper. Laura carries the most lovely things. Want something made in the USA? She can assist with that. She has wallpapers (and fabrics) from $30 a single roll to $800+ a sheet, but don't let the high end side of things scare you away. Be honest. Tell her your max spend, and know your dimensions for an accurate quote. She has a solution for every budget.
Helpful tip #1: work with a designer. If you are honest, and share a budget, they can find you what you want. If your time is valuable, pay for this service. They also have resources you CAN'T find on your own via google, no matter how wily a DIY'r you think you are. Even designers, ask other designers for opinions and assistance. I tapped into several of my favorite designers for assistance/reality checks, etc. throughout this process.
Helpful tip #2: if you are taking down walls, definitely work with a designer to create your construction plans. Do NOT allow a contractor to do this. Some will recommend what is easiest for them, not what necessarily flows the best. Ask both the designer and the contractor to advise 2 plans, based on cost. Make your decision after being fully informed of your options.
I narrowed my wallpaper down to 3 choices. Next up, my true splurge for the room… TILE. When you want tile that is not carried at Big Box stores, with made in the USA options, some of which are hand cut tiles, and from women owned businesses, you will want to shop at Blueprint Design in the City of Buffalo. Leslie is the owner. She delivers the absolute best customer service. Make an appointment so you get dedicated time with her. Because of COVID and quarantine, we did our business via ZOOM. I thought I would hate that, but I didn't! I showed her the room, and the 3 wallpapers during this video call. She held up tiles for the floor, walls, and shower niches. Eventually we had 3 palettes, all at price points I could live with. Some of the tiles I liked were more expensive, but she always had an alternative. Ask for alternatives if something you like is too dear to say yes to. She then wrapped the floor samples, and allowed me to pick them up and look at them at home, with the wallpapers.
We settled on this paper, after looking at all the tiles with the papers…
Contrary to my normal MO, this one was very affordable, AND was "paste the wall" paper (easier to install), AND made specifically for bathrooms! I loved the pattern, and I was already winning from a budget perspective! I was then able to pick my floor tiles, the shower tiles, the liner tiles and the niche tiles. Typical me, I fell into my go to color scheme of black and white. I especially love the shower tiles. They are a milky white pearlescent tile that shimmer and glow. The floor tile is a roughened porcelain 13 x 13 octagon tile.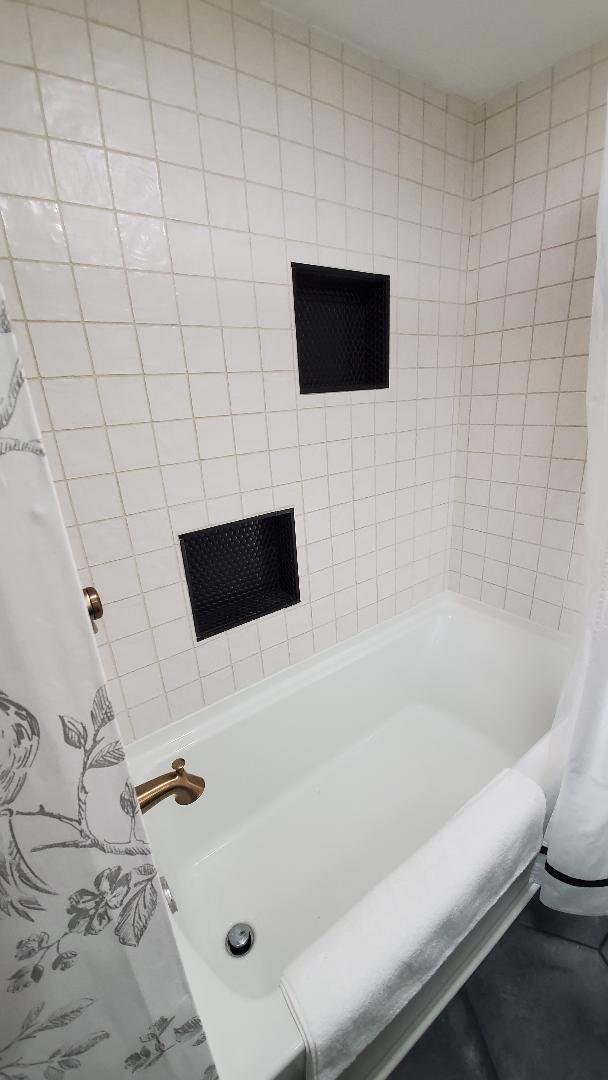 Helpful Hint #3: DON'T USE HIGH GLOSS FLOOR TILES IN WET SPACES!
These tiles were all affordable, especially since the room was small. However, they are not cheap like Home Depot or Lowes. But they are also not cheaply made. This commitment to quality and something unique was important to me. I had to save a little longer to get everything I wanted in this space, but it was worth it. Tile was the 2nd highest cost, only after labor for the entire project.
Helpful Hint #4: If I wanted to save money, I could have: done a waterproof vinyl plank floor, which is less expensive to install and in product cost, Or used larger tiles in the shower, or both. Something to keep in mind, as you build your budget, and make value proposition decisions for your remodel.
Next, came the sink. This was a HUGE ISSUE FOR US. The actual space, between the sink wall to the tub, is just 3 FEET! A standard vanity juts out 19-22". The MAX for comfortably moving around the room I could do was 17" from the wall. I spent A LOT of time sourcing shallow depth vanities. The best sources were: Etsy and Watermarkfixtures.com. I pretty much settled on a gorgeous wall mount reproduction sink and faucet by Watermark Fixtures, but the $975 price point made me hesitate. Something told me to keep looking. So I called my friend Max Sloan, from Sloan's Antiques, and as luck would have it, he had this gorgeous Eastlake commode! The depth was 17" from the back to front of the cabinet. It had the original marble in pristine condition, and he sold it to me at a price that allowed me to make modifications and stay in budget. I then contacted Lauren, from Monarch Kitchen and Bath, and her husband from Rosebelle Construction to help me modify it. Rosebelle added a drawer and pedestal on the bottom to raise it to sink height, and modified the interior drawers to allow for plumbing. Lauren took the marble top and backsplash to her fabricator in Lockport to have holes cut for the faucet and sink. Lauren also helped me choose a sink that would fit properly. Finding one that fit, that did not have a 12 week lead time was challenging. I was so thankful for her time!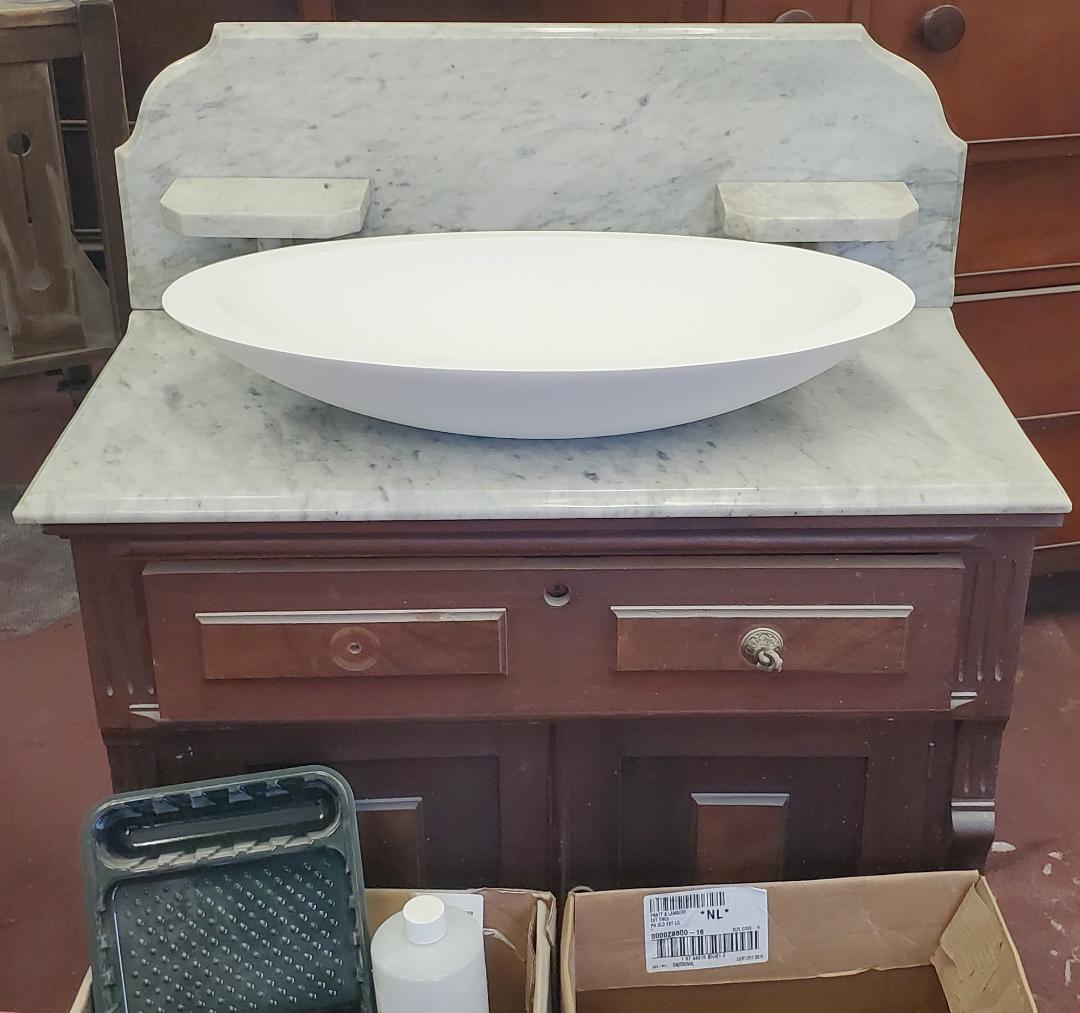 Helpful Hint #4: When fabricating a piece to become a vanity, bring your new sink and faucet with the piece. In my situation, we were cutting into marble from the 1800s… you don't want to make a (costly) mistake!
The sink and faucet are VIGO. The shower faucet, medicine cabinet, towel ring, toilet paper holder, shower curtain bar were all purchased on Build.com. Although not local, they did ship from Syracuse, NY.
In the picture above, you can see that we double checked the sink would fit , even with spacing forward to accommodate wall mounted faucet projection. Once I received the modified vanity back from Rosebelle, I painted it, sealed it and brought it home to await construction. Painted pieces take 3 weeks to fully harden. Since this was going into a bathroom, we made sure to give it that long before it would be fitted into the space and subjected to humid conditions.
It is very helpful to have ALL finishes on site before your construction starts. Because this piece had several parts and a faucet coming out of the wall, through marble, the contractor would be taking it in and out of the space several times to make sure the plumbing set up was correct. Even having the tub on site was helpful. This is an old house. Nothing, I mean nothing, is level or plumb. There was quite a bit of extra work making everything fit and level properly.
We absolutely love the end result. I would have loved a grand large bathroom but in this house, it was just not a practical goal. What I am most proud of? I did not break the bank. We purchased items as we could afford them, and stored them while waiting to begin. Tony ordered a dumpster from Pinto, and did the demo himself in a day. We shopped local as much as we could, and supported some really great women-owned businesses along the way!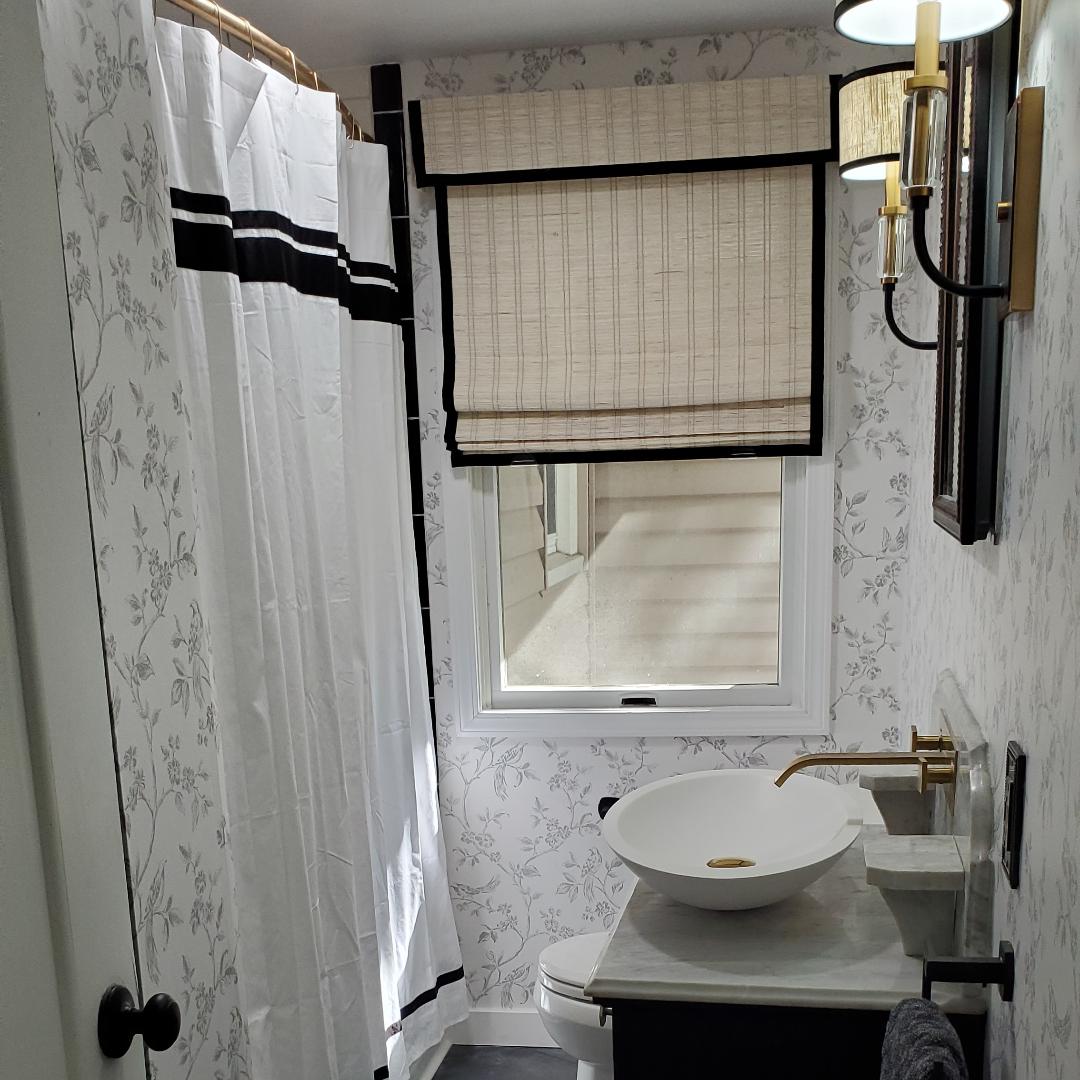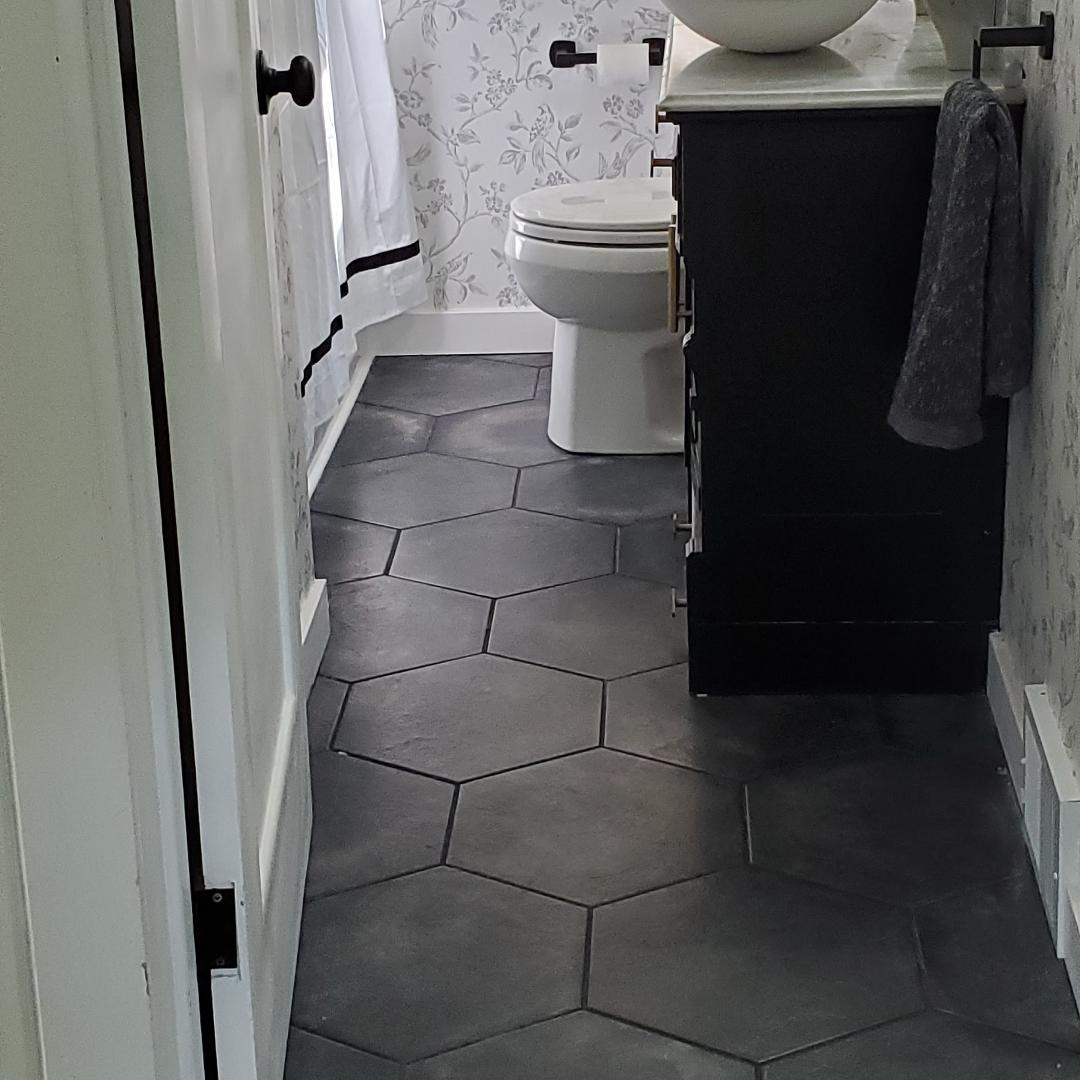 Things you should know about construction during this crazy time:
1. This is NOT HGTV . It takes 3 times longer than quoted for EVERY finish to arrive usually, and the labor to be completed.
2. Regarding the labor side of things: Your contractor WANTS to finish as soon as they can. That's how they get paid. But there are MANY days where only so much can get done, and then they have to let it tack up/set/dry and no other work can get done. Progress will feel slower than you expected
3. It takes way longer for the "pretty" stuff to happen than you are used to seeing on TV, like almost the last day of construction, LONGER.
4. This COVID environment means you will be squeezed in between other jobs especially if you were given a competitive price. Start and ending times will not be absolute. You will need to be flexible.
5. You ABSOLUTELY must have everything going into the project on site before it starts. The reason: materials are scarce right now due to demand. Your contractor does not have the time to wait, or keep coming back because something is still out of stock.
6. You need to answer your phone if you are not home during this process. Questions will come up, and your contractor will want your input.
7. If you live in an older home, you need to know up front, it was not perfect before construction, and some things will never be perfect after construction either. A good contractor will do a lot to make it as perfect as possible. Do NOT be one of those crazies who use a flashlight on their hands and knees inspecting everything! That is not reality. If you cannot see it with your naked eye from 2 feet away, it is NOT an issue.
8. You will be living in a mess for weeks. Our contractor cleaned his space every day. But the plaster dust permeated the entire 2nd floor. You will need to clean every day, & for about a week post-construction and just accept it.
Finish source list:
Window treatment: Buffalo Paint and Wallpaper
Wallpaper: Buffalo Paint and Wallpaper
All the tile: Blueprint Buffalo
Vanity modifications: Rosebelle Construction/Monarch Kitchen and Bath Design
Vanity (aka Victorian Eastlake Commode): Sloan's Antiques
Faucets and sink: Build.com
Knobs and pulls: C2.com
Lighting: Elk Lighting
Shades on sconces: Ballard Designs
Remodeling completed by: Chuck Aktinson/Chuck's Home Repair
0

/